Published on March 7, 2019
By Annalece Anhalt-Slaughter
Did everyone else feel their phones and Apple Watches vibrate with an ESPN notification saying that Denver Broncos QB Case Keenum was being traded away? And to the Redskins? With the Broncos acquiring Joe Flacco (and shocking Keenum in the process), it wasn't surprising to see Keenum become a trade option. The best part of all this? Deadspin calling it like they saw it with this headline: "Case Keenum Banished to Life as a Washington Quarterback." We felt that.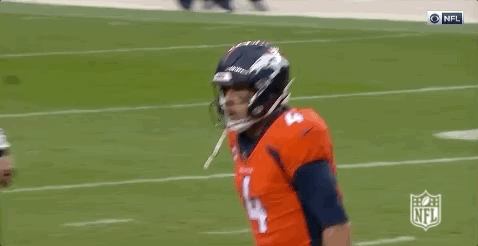 And now that Keenum will be suiting up with the Washington Redskins, he has one big challenge ahead of him – beating out Colt McCoy for the starting spot. The real question is, who would the HTTR-shouting fans prefer to see on the field in the 2019 season?
Based on the amount of trash talking that has already transpired between Team Owners and Fan Captains Marshawn Lynch, Richard Sherman, Prince Royce and Chad Johnson, we get the feeling that they're going to be taking this league VERY seriously. We can't wait to watch them have their quarterbacks battle it out for the starting spot for the fans' entertainment!